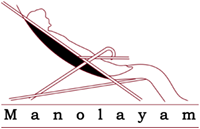 Manolayam, Senior Retirement Home in Chennai
Manolayam is a private adult, senior retirement community, exclusively for adults age 55 and over. Manolayam offers a safe and serene living environment surrounded by farmlands, located in the metropolitan area of Chennai, in the state of Tamilnadu, India.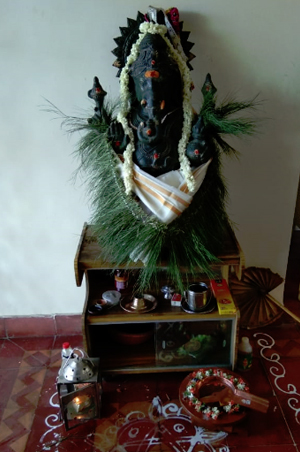 Eligibility
If you are over 55 and you are recently single we welcome you to our facility.
If you are a senior couple, wanting to retire and live in a peaceful community co-living space we welcome you as well.
This facility is good for parents with children living abroad.
Gone are the days of seniors living lonely lives completely dependent on their adult children. We encourage seniors to explore living in our co-living space, enjoy the beautiful farmland surroundings, and spend your senior years happy and content in a safe environment.
We believe every human being is blessed with some talent. We encourage you to wake up this talent within you and start developing and sharing your talent with others. It may be writing, singing, painting, gardening, handwork etc. Manolayam is THE place that is blessed with good energy to bring out the best in you.
Location of Manolayam Senior Citizen Home, Chennai
Painted with peace, paneled with prestige and patterned with joie de vivre, the Manolayam Senior Citizen's Home is sculpted with the serenity of life. As a concept woven with tranquility, privacy and the essence of a well-planned Senior Citizen's Home, Manolayam evolves over the calm Poonthandalam village, about 14 kilometers from the Chennai Airport and 10 kilometers from Tambaram, Chennai, Tamil Nadu.
Sekkizhar Manolayam Trust
Translating the gift of life into the geography of rejuvenation and relaxation, the land was donated by a philanthropist. With the cogs of Manolayam Senior Citizen's Home running on the well-oiled wheels of efficiency and dedication, Sekkizhar Manolayam Trust, a non-profit organization has channeled its energies into sculpting facets of life for the living.
Trustees List
Sl. No

Trustees

Phone No

Address

1

044-26630844
9566194977

D-Block, Old no.67, New No. 36, 3rd Street,
Anna Nagar- East, Chennai – 600 102

2

044-24997222
9841699044

New No.19, Old No.10, 2nd Street,
East Abiramapuram, Mylapore,
Chennai -600 004

3

044-42171004
9841091025

6 AB, 4th Block, Kences Enclave,
No.1, Ramakrishna Street, North Usman Road,
T.Nagar, Chennai -600 017.

4

044-28279800
+91 94444 79520

3, C, Poonam Apts. Old No. 80, New No. 66.
Nungambakkam High Road, Chennai 600034

5

044-28158023
9841426782

31, Nathamuni Street, T.Nagar
Chennai – 600 017

6

044-22262191
9840068191

Post Box No.3 , Room No.3 & 4
National Theatre Building,
West Tambaram,Chennai 600 045

7

Mrs. Rukmani
Trustee

9941470269

8

9884013866
Advisory Committee
Sl. No

Names

Phone No

Address

1

Thiru. A. M. Swaminathan IAS (Retd)

044 – 24672570
9840526339

No.3T, 3rd Floor,Gokul Towers,
7, Sir. C.P. Ramasamy Iyer Road,
Alwarpet, Chennai 600018.

2

044-24353637
98400 29037

3

044-28279800
9444479520

3, C, Poonam Apts. Old No. 80, New No. 66.
Nungambakkam High Road, Chennai 600034

4

9677067571

D-Block, Old no.67, New No. 36, 3rd Street,
Anna Nagar- East, Chennai – 600 102.

5

Mrs. Leela Sendhilnathan

9500098345